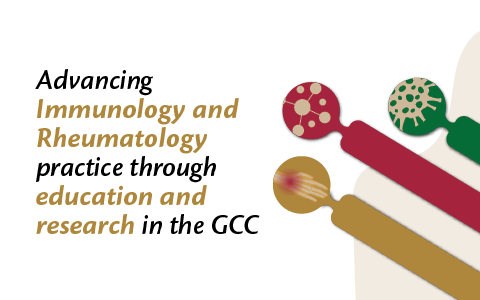 Dear Colleagues,
Welcome to the GCC Association of Immunology and Rheumatology website!
GCC Association of Immunology and Rheumatology (GCC AIR) is a non-profit medical association aiming to advance research and training to improve the health of people with rheumatic and related diseases and enhance research environment.
We aim to educate members and other practitioners in the musculoskeletal field to enable provision of best possible management for patients. We aim to also fosters excellence in the diagnosis and management of musculoskeletal and inflammatory conditions through training, professional development, research and advocacy.
With these objectives in place we welcome physicians, healthcare professionals and researchers with an active interest and competence in rheumatology and immunology to join GCC AIR and elevate the visibility, expertise and advancement of rheumatology, as never before.
Read More